House Speaker Nancy Pelosi Tuesday defended the transparency of health care reform deliberations so far, and said no decision has been made about whether to skip a formal conference committee process to combine the House and Senate versions of the bills, which differ significantly.
"We don't know what route we will take," she said during a press conference on Capitol Hill. "We will take the route that does the job for the American people."
Pelosi was pressed about whether she would open the negotiations to C-SPAN cameras, as the cable network requested in a letter to her Tuesday morning.
One reporter noted that during his campaign, President Obama had advocated for airing the health reform deliberations. "Really?" Pelosi responded. "There are a number of things he was for on the campaign trail."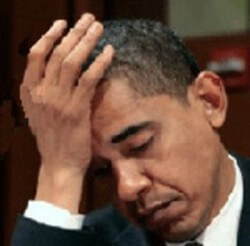 After her slight dig at Obama, Pelosi referred the matter to Rep. Chris Van Hollen (D-Md.), a junior member of her leadership team. "Mr. Van Hollen, would you like to respond?"
Van Hollen argued that the health reform process has been transparent, but he did not commit to opening future negotiations. "There will obviously be discussions between members of the House and Senate and we will continue to keep the American people informed as we have on the earlier stages of this legislation," he said.
Pelosi agreed. "There has never been a more open process for any legislation in anyone who serves here's experience."
Several senior House Democrats, including House Majority Leader Steny Hoyer, balked before the Christmas break at the notion of foregoing a conference committee to preserve the votes of moderate senators, who warned they would not support a future bill that is significantly different than the one passed by the Senate passed on Christmas Eve.
But Rep. Charlie Rangel of New York said pointedly today, "The Senate should know that we need 218 votes over here."
Democratic leaders from the House and Senate will meet at the White House with President Obama this evening to begin negotiations on the bills and to discuss the process to be used to move legislation through the chambers for final passage.